About
Alfred Thomas Catalfo is a screenwriter, director, producer, SAG actor and an
attorney
.  He has been a winner or finalist in more than 40 major screenwriting competitions with five different feature scripts, and has written, produced and directed nine acclaimed short films.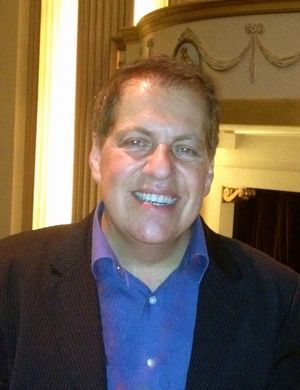 In 2006, Catalfo wrote, produced and directed The Norman Rockwell Code, a 35-minute, Web-based spoof of The Da Vinci Code that was featured on The Must List ("Ten Things We Love This Week") in Entertainment Weekly and had more than one million online views in three months.  Other short films he has written, produced and directed include Bighorn, a 15-minute, supernatural historical fantasy that was the subject of full-page stories in the
New York Daily News
and
Boston Herald
.  Nathaniel Philbrick, Pulitzer Prize-nominated author of the New York Times Bestsellers "The Last Stand" and "Bunker Hill," applauded Bighorn on his blog, calling it "an ingenious and demented intermingling of the Battle of the Little Bighorn with the New England Patriots...You've got to see this movie!"
Catalfo's short film, Rocketship, was an Official Selection of Dances With Films in Los Angeles, one of the industry's premier showcases for emerging talent, held at the legendary Grauman's Chinese Theatre, and was named one of the 'Must See Films' of the Cleveland International Film Festival.  Following its festival run, Rocketship was featured as part of in-flight programming on Virgin Airlines worldwide.  His 2016 film, Split Ticket, a 1947 period drama, won the Director's Award Grand Prize at the 20th Rhode Island International Film Festival, Best Fantasy Film at Atlanta's Dragon Con, the world's largest multi-media popular culture convention in the world, Best Dramatic Short at the Adirondack Film Festival in Glens Falls, New York, Best Drama at Copa Shorts in Arizona, and the Platinum Remi Award at the 50th WorldFest-Houston International Film Festival, among others.  The film has been an official selection of 43 film festivals including the 32nd Boston Film Festival sponsored by NBC Universal and the Hollywood Reporter, LA Shorts Fest, DC Shorts, Napa Valley Film Festival, New York Shorts, Cayman Island Film Festival, HollyShorts, Worldcon Film Festival in Helsinki, Finland, and ITVFest sponsored by HBO, CBS and the Writers Guild of America East.  Split Ticket, Rocketship and Bighorn have all been winners of the Online New England Film Festival sponsored by NewEnglandFilm.com
Screenwriting competition highlights include winning the Grand Prize in the Rhode Island International Film Festival Screenplay Competition, winning the Nashville Film Festival Screenwriting Competition two years in a row, Top 6 Finalist in the Austin Film Festival Feature Script Competition out of 3,500+ submissions, Second Place in the Slamdance Screenplay Competition, Top 8 Finalist on the Athena List (annual film industry list of scripts fea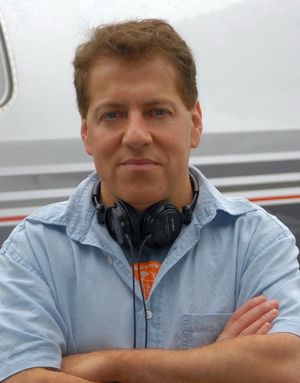 turing women in leadership roles), and writing two of the three finalists in the prestigious Nantucket Film Festival Tony Cox Feature Screenplay Competition, an unprecedented achievement.
Click on the logo below for IMDb credits...